Hi there, Rever had just turned four recently! Thank you for being with us on our journey all this while. Or if you have just discovered us, welcome! 
Instead of our anniversary sale, we have decided, given the year we've all had, to put our time towards introducing something meaningful we had in mind for a long time – Offcuts.
How it started – let's revisit 2019



Some time ago in early 2019, we made a major transition from crafting in-house to working with our partnering workshops to produce our pieces at a higher volume with consistent quality. We gradually started purchasing leathers in much higher quantities from tanneries, which created more wastage akin to larger production houses: offcuts and leftovers of full grain quality leathers flown from Italy and France which we could not bear to see thrown away. They were still precious and beautiful in our eyes. We started to collate the leftover leathers from every collection and project ever since!
Offcuts
Crafted with repurposed excess and off-cut leather leftover from our past production runs, Offcuts is our way of getting closer to zero waste, by giving these materials a new lifecycle with you.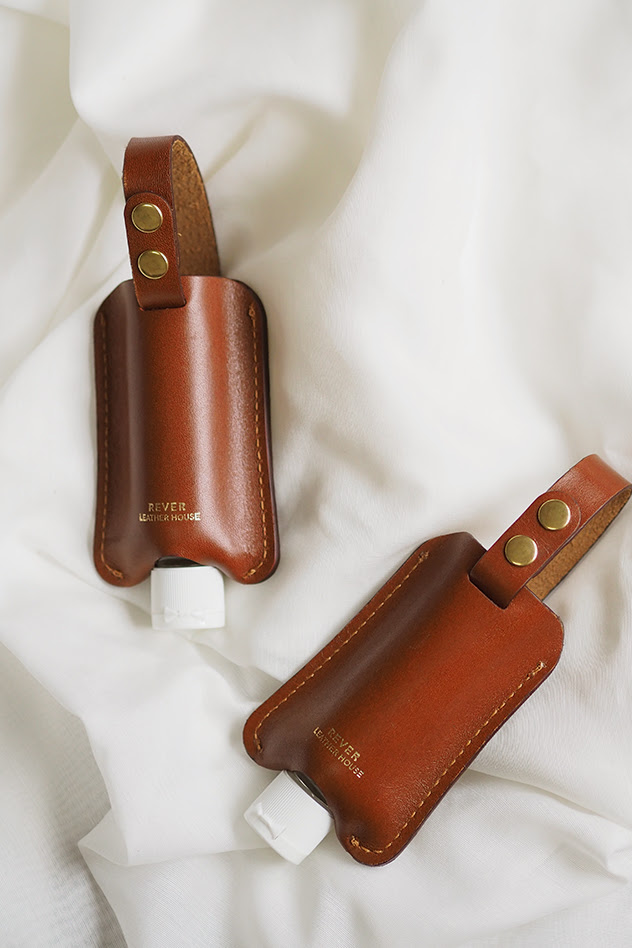 Our very first pieces under this sub-label are gifts from our team to you and not for sale individually. We hope you'll love this little surprise, and appreciate the meaning behind it as much as we do. 
Related: View our recent sustainability collaboration with BMW on our site
Since the start, Rever pieces have always been designed mindfully for timeless appreciation and crafted to be enjoyed for a long time to come. We are developing Offcuts at a slower pace with the intent of reducing our waste, and aim to approach this sub-label we created with the same Rever sensibility. We hope this sharing gives you some insight into our process, and the small steps we are taking to do what we love with more meaning, and less waste.
We are really happy as a team that we have taken this tiny step forward today to align closer with our values and look forward to doing more. We hope you'll come along our journey with us. 
----
P.S. Read on to see other little practices we have put in place this season, and ways to shop sustainably with Rever. 
If you do not require a gift box or message card, let us know by selecting the options on our product. If available for the item, your order will arrive in our soft dust bag which doubles as a cleaning cloth for Rever pieces, and packed in a protective shipping box which you can reuse for storage or online shipping returns. 
As the essential details of our brand can be located with ease online and on our main packaging, we no longer pack brand cards with our orders. We also swapped out bubble wraps for recycled wrapping paper to protect your parcels. These are also a perfect match to Rever clean aesthetic~