Five Reasons to try using a phone bag
It's the third production run of our handphone crossbody sling, and the first in our new Italian milled calf leather edition (Rubin 2.0). This means over the past year, we have shipped hundreds of Rubins to you, a mini milestone to celebrate! Thinking of how you may be enjoying a casual picnic, doing a coffee run, walking your dog or window shopping with our Rubin by your side makes us really happy and grateful to have a community that appreciates our designs as much as we do ourselves.   
From its inception, design to production and repeated runs, the Rubin has been one of our favourite pieces (if not the most) to make. We hope each and every Rubin phone bag has been a lovely companion to you. For those of you who are new here and have been thinking of trying out the Rubin, here are five reasons (compiled via reviews and feedback by our Rever community) to use/try our a mini phone bag! 
5 Reasons to try a phone sling
1. Not only fashionable, it's practical. 
Sling it and you're ready/prepped to go with your most needed essentials on hand. Phone bags are becoming the most relevant and practical tech accessory to have, especially in times like this where our agenda for a day out is simple: run  errands, get fresh air, good food and company from time to time. 


2. Lightweight
If you have been using Apple or Google pay like we have, you may have realised that the only thing you really can't leave the house without (besides your mask of course) is your phone! Not going to lie, the first time you leave your home with a phone sling, it is going to feel a bit bare and unprepared. Once you realise a couple errands later that all is well, you'll discover how carefree it is to have a phone bag/purse as your side companion and be fully present in the moment with whatever you do. Not to mention it is almost weightless (Our Rubin weighs 95 grams), you can go for spontaneous walks or coffee runs, and live your best life without anything weighing you down. 
3. Keep your hands free
Adding on to being lightweight, not having anything on hand on the go is truly so freeing, a sensation that is one with our phone crossbody sling. Immerse yourself in everyday moments and conversations, laugh and clap with both hands at a good joke, feel the softness of a material with both hands while shopping at a boutique. Life suddenly seems so. Colourful.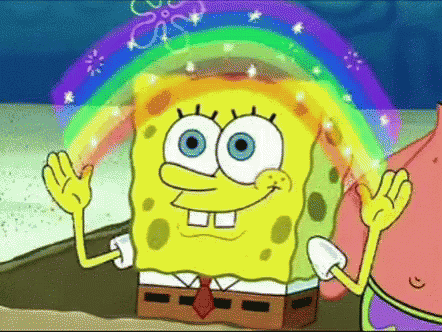 4. Modern & Fashionable
A small but modern and sleek design that could effortlessly complete your look, or add a pop of colour to your outfit. If you're a fan or admirer of the miniature/micro bag trend, this is a must have for you; it spots the same look, but it's so much more functional (you can store more than just coins). 
5. Minimalist
We mentioned earlier in point 2 that it does take a slight adjustment period to start bring less things out everyday. Apart from carrying less physically, one may start feeling more lighthearted and carefree from having less on hand. Scientific studies have shown minimal living could create a sense of happiness when we pivot to experiences, relationships and focusing on being present.
 Our Rubin Phone Pouch
Now that you're convinced life's better with a phone bag, here is a quick primer on what makes our Rubin Phone Pouch the perfect companion:
1. Modern Silhouette
Designed with a timeless and chic aesthetic, our Rubin phone crossbody embodies a modern silhouette that will stay relevant through the seasons. 
2. Functional Design
Now, let's talk function. The Rubin cellphone bag comes with an additional card slot and deep pocket, just enough to hold some additional items you can't leave the house without (e.g. gate cards, keys and some emergency cash) without being excessive. 
3. Craftsmanship and Quality
Last but not least, our Rubin phone bag is made to last. Handcrafted with Italian full-grain milled calf leather with close attention to detail, this makes it not just a great but lasting companion. Phones are here to stay in our lives, and so are our Rubin crossbody slings. 


Have a question about our Rubin Phone Pouch? We're a chat away info@revergoods.com. 
Stories
Hello, happy weekend to you!  A while ago, we were working on the relaunch of our Rubin Phone Pouch (2.0 as we call it!) and asked you for your input on what colours we should be making next for ou...
Read more
Hi there, Rever had just turned four recently! Thank you for being with us on our journey all this while. Or if you have just discovered us, welcome!  Instead of our anniversary sale, we h...
Read more