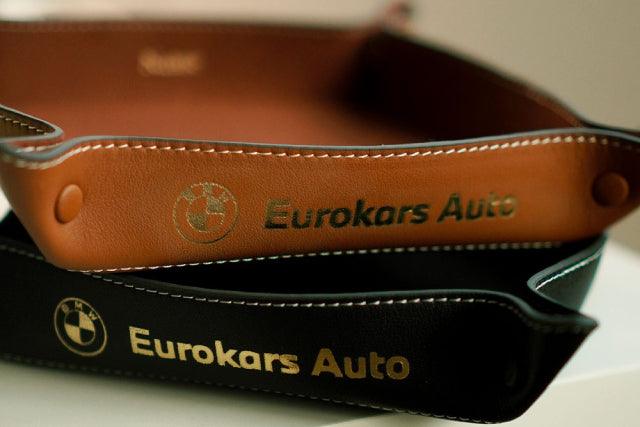 5 Occasions To Send Leather Gifts In Business
In the business community, giving gifts is a classic tradition that helps companies strengthen their relations with their clients, employees, and business partners. Sending a gift is essentially a gesture of appreciation and gratitude. There are many kinds of items you can give as business gifts, but if you are looking for something elegant yet affordable, leather gifts like engraved leather wallets and bags are what you should consider.
Now, aside from knowing what to give, it is also important for you to determine when you should give your personalised corporate gifts. While you do not really need a reason to be in the mood for gift-giving, sending a present on certain occasions can deliver the right message to your recipient and make the gift even more memorable. Here are some of the best occasions when giving leather business gifts is a good idea.
Welcome gifts
Giving a simple yet stylish leather gift to a newly hired employee or client can create a great opening to a new working relationship. This gesture will give them an excellent impression of your company and will show them that you care. As a result, the possibility of them staying loyal to your business will be increased. A welcome gift essentially sets the tone for a positive partnership.
Company anniversary
The anniversary of your company would not exist without the support of your employees or clients. For this reason, it is only right that you show how much you appreciate and value them by giving them leather gifts on your business anniversary. Additionally, if your client also owns a company, take the time to know when it was founded and send them an anniversary gift on that day to demonstrate your support for their business.
Recognition of employees 
Employees are the backbone of a company. Hence, it is important to celebrate their hard work from time to time by having a staff welfare day, announcing employees of the month, and giving them corporate gifts. Doing these things can motivate them to work harder since they feel that there is a recognition or award to look forward to. Giving leather gifts to well-performing employees is also a good way to boost employee morale.
Congratulating a business partner
In the business world, there are several different awards that companies can win to establish their reputation as a leader in the industry. When a business partner attains such an amazing accomplishment, it is a perfect time to send them a congratulatory gift. This will give them the impression that you are supportive of their endeavours and that you care about how they fare in the corporate world.
Season's greetings 
The holiday season is the best time of the year to be generous with gifts. Traditionally, companies use the holiday season as a perfect opportunity to give their clients and employees some heartwarming gifts. Appreciating them during the holiday season can ultimately leave a lasting impression. And because it is the "Season of Giving," you should look for gifts that are made with purpose, such as personalised leather gifts.
Conclusion 
There are many incredible occasions when giving gifts to your clients, employees, and business partners is a great idea. Although you do not really need to wait for an occasion to send out some presents, it is best to plan the timing of your corporate gifting efforts so that you can be sure that the correct message is sent to your recipient. 
For the most outstanding and high-end leather products you can give as classy business gifts, Rever is the store you can trust! We offer a variety of leather gifts in Singapore, including leather wallets, leather crossbody bags, leather phone bags, and more. All our products are made with the most premium leather, so you can guarantee their excellent quality and lifespan.