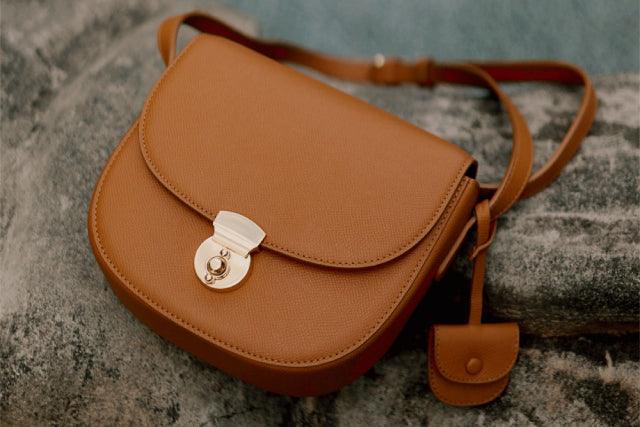 Reasons Why You Should Get A Leather Crossbody Bag
A crossbody bag or sling bag is one of the most versatile bag types. It is the ideal size to carry your necessities without the bulk or weight. A leather crossbody is a fashion essential– and since it is made from leather, its quality will only improve over the years. Here are some reasons why you should invest in a leather crossbody bag.
Gives you easy access to your belongings
It is no secret that sometimes phones, keys, and even makeup gets hard to find at the bottom of a large purse or handbag. In contrast, a small crossbody bag will give you easy access to these small belongings. When you sling these bags, your items are within reach, making them easier to find. If you are constantly on the go or need a practical yet stylish bag, a crossbody bag is the way to go.
Leather and crossbody bags are always in style
Crossbody bags are always going to be in style. Slings or small crossbody bags for phones are also trending, as they allow you to carry your phone effortlessly without the need for pockets. Opting for a leather crossbody bag is one of the best decisions, as they are both timeless. These bags are highly versatile and stylish– they can be dressed up or down and paired with different styles. Leather adds an air of sophistication and elegance, allowing you to elevate any look.
An effortless way to carry your belongings
Crossbody bags offer the best of fashion and function. When looking for the perfect bag, it is crucial that the chosen bag is practical and serves its purpose– to carry your belongings. Sleek, minimal and modern– leather crossbody bags come in various sizes to suit your tastes and preferences while carrying the main essentials: phone, wallet, and other small necessities.
Suitable for any occasion
Leather crossbody bags are the perfect choice for essentials, regardless of the occasion. Leather, particularly full-grain leather, is highly durable and low maintenance. Their durability makes them quite resistant to wearing and tearing, making them suitable for everyday use. As leather is relatively hardy yet lightweight, you can bring leather bags anywhere– whether it is a picnic, a shopping spree, or even travelling overseas where you need your essentials within reach. Furthermore, leather's luxury status makes it suitable even for more formal occasions such as a date or even corporate events.
Ages beautifully over time
A crossbody bag serves the same function as a leather one, but leather is known for ageing beautifully over time. Not only is leather highly versatile and timeless when it comes to style, but high quality leather goods also can develop a patina. Leather bags will develop a soft, beautiful sheen over time as long as they are full grain and well taken care of.
Conclusion
A leather crossbody is truly a fashion essential for every, as it is not only comfortable and functional, it is elegant and stylish. At Rever, we offer engraved leather wallets and luxury leather bags in Singapore, including our phone bags, crossbody bags and even mini tote bags. Made with the finest quality leather, Rever pieces are created with expert craftsmanship and designed to last.