How it all began –– part two
Hey again, thanks for tuning in! Here's a continuation of our tale:
How it all began – part II ( 5 min read)
When graduation came, we were sure that this is something we wanted to do. Thus began project 2.0 -- Rever! 
-- One of our early designs (Remy Card Holder) being drafted in 2017. 
Our search for luxury leathers brought us around the world. This was when we experienced the struggles of being young blood in a traditional, rigid industry.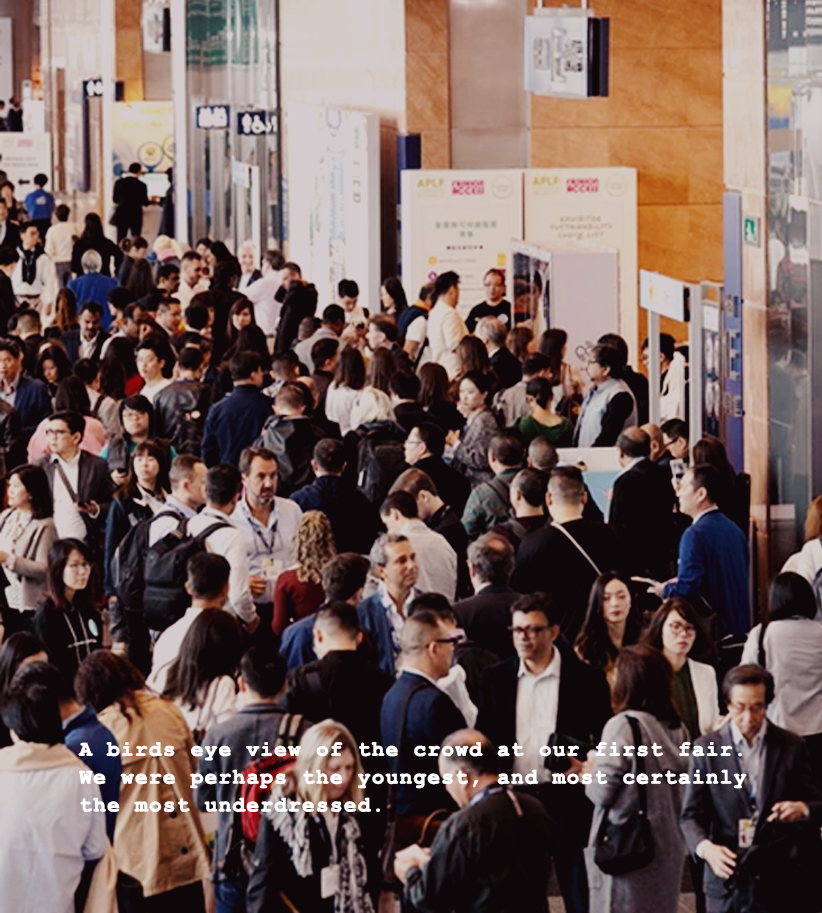 We were dismissed by many sceptics at international exhibitions, and it didn't help that we were laughed at by tanneries when we shared how much we intended to sell our collection for. (Btw, they are the ones supplying your luxury branded goods)
No one took us seriously, some even tried to pull a fast one by pushing dead stocks or swapping out leathers but thankfully we caught on each time.
Still, the trips were meaningful. We went into observation mode and made sure to note down details to discuss amongst ourselves to come back prepared, and we did!
Over time, we befriended suppliers who in turn matched us with contacts who shared our values. Many introductions later, the butterfly effect eventually connected us to the tanneries exclusively supplying luxury brands worldwide whom we are now working with today.
-- Meeting with Jerome, President of the French Tannery Federation. He oversees the tannery supplying us with beautiful French Goat Leathers, so we met to discuss further customising our own leathers for our collection.
-- Fast forward 1.5 years, aside from tanneries, we are happy to collaborate with likeminded suppliers around the world who share our values. 
During long nights and weekends, we sometimes find ourselves thinking if all of this was worth it.
On days like these, your support and encouragement keep us going. Whether it's a message you sent our way, a purchase you made or hearing that you recommended a friend, it makes the bright spot and brings a deep sense of meaning to our days here at Rever.
Our first collection was nervously launched from home at the start of 2018. Today, we work out of a quaint studio with a small team and network of trusted suppliers that share our values at heart. Your leap of faith in our early designs helped bring us to where we are today.
-- Our favourite part of the studio!
Rever, in French, means to dream. In many ways, you have fulfilled ours. Thank you for being a part of our journey, we are so excited to explore what lies ahead for Rever together with you. 
Sincerely yours,
Vivian & Sylvester
P.S. If you like what we're doing and want to help spread the word, do check out our rewards interface so we may send some love back to you!
Stories
  Hey, it's Vivian here from Rever. Whether you're new or have been following us for some time, I'm glad to have you with us! If you're interested, take a walk with us down memory lane t...
Read more