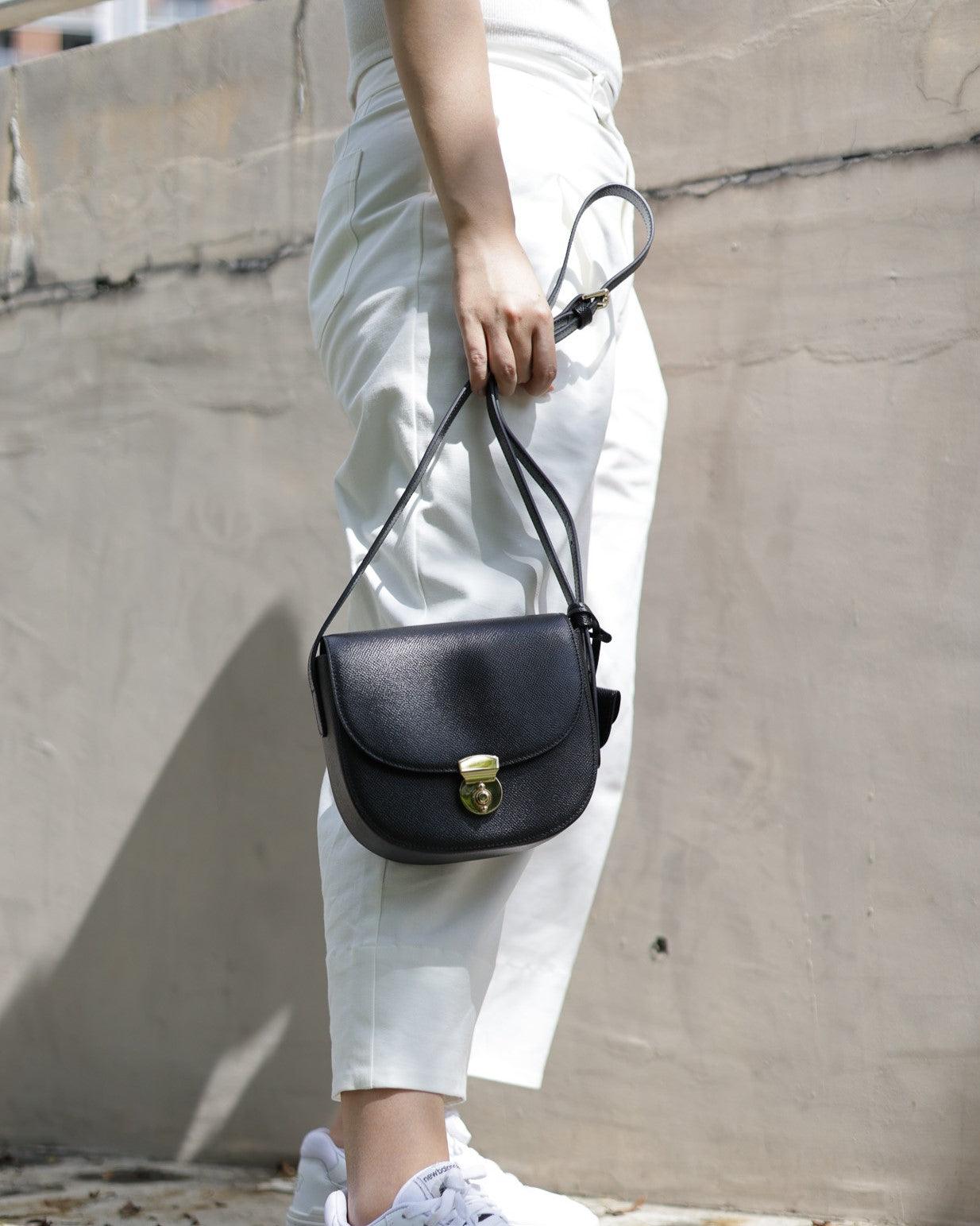 Unleash Your Personal Style with the Huns Saddle Bag: The Perfect Small and Weekend Bag
Are you on the hunt for a versatile bag that combines personalized style with functionality? Look no further than the Huns Saddle Bag. In this blog post, we'll explore the exceptional features of the Huns Saddle Bag, its compact size that makes it a perfect small bag, and its versatility as a weekend bag. Discover how this stylish accessory can be personalized to suit your unique taste and elevate your fashion game.
The Huns Saddle Bag: Small in Size, Big in Style
The Huns Saddle Bag, available at ReverGoods, is designed to make a statement with its elegant and compact design. Crafted with premium materials and meticulous attention to detail, this small bag effortlessly complements your everyday outfits. Whether you're heading to a coffee shop or a night out on the town, the Huns Saddle Bag adds a touch of sophistication and style to your ensemble.
Personalize Your Huns Saddle Bag: Make It Uniquely Yours
At ReverGoods, personalization is key. The Huns Saddle Bag offers various customization options, allowing you to create a bag that reflects your individual style. Choose from a selection of colors, materials, and embellishments to make your Huns Saddle Bag truly one-of-a-kind. Add a monogram or embroidery to make it uniquely yours and showcase your personal flair.
Versatility for Every Occasion: The Huns Saddle Bag as a Weekend Companion
The Huns Saddle Bag is not just a small bag; it's also the perfect companion for your weekend adventures. Its size and practical design make it ideal for carrying your essentials during short getaways or day trips. With multiple compartments and pockets, you can keep your belongings organized and easily accessible. Whether you're exploring a new city or enjoying outdoor activities, the Huns Saddle Bag combines style and functionality to enhance your weekend experiences.
Effortless Organization: Features for On-the-Go Convenience
Designed with your convenience in mind, the Huns Saddle Bag offers effortless organization. Its multiple compartments and pockets provide ample storage space for your phone, wallet, keys, and other essentials. The thoughtful design ensures easy access to your belongings while keeping them secure throughout your busy day. No more searching through a cluttered bag—stay organized and stylish with the Huns Saddle Bag.
Craftsmanship and Quality: A Bag Built to Last
Rever takes pride in delivering products of exceptional quality, and the Huns Saddle Bag is no exception. Every detail of this bag is carefully crafted to ensure durability and longevity. From the premium materials to the meticulous stitching, the Huns Saddle Bag is built to withstand the test of time. Invest in a bag that not only looks great but also stands up to your daily adventures.
Conclusion:
Elevate your style and convenience with the Huns Saddle Bag from Rever. Its small yet sophisticated design makes it the perfect accessory for any occasion. Customize your Huns Saddle Bag to reflect your personal style, and enjoy the versatility it offers as a weekend bag. With its effortless organization and superior craftsmanship, this bag is built to accompany you on all your adventures.