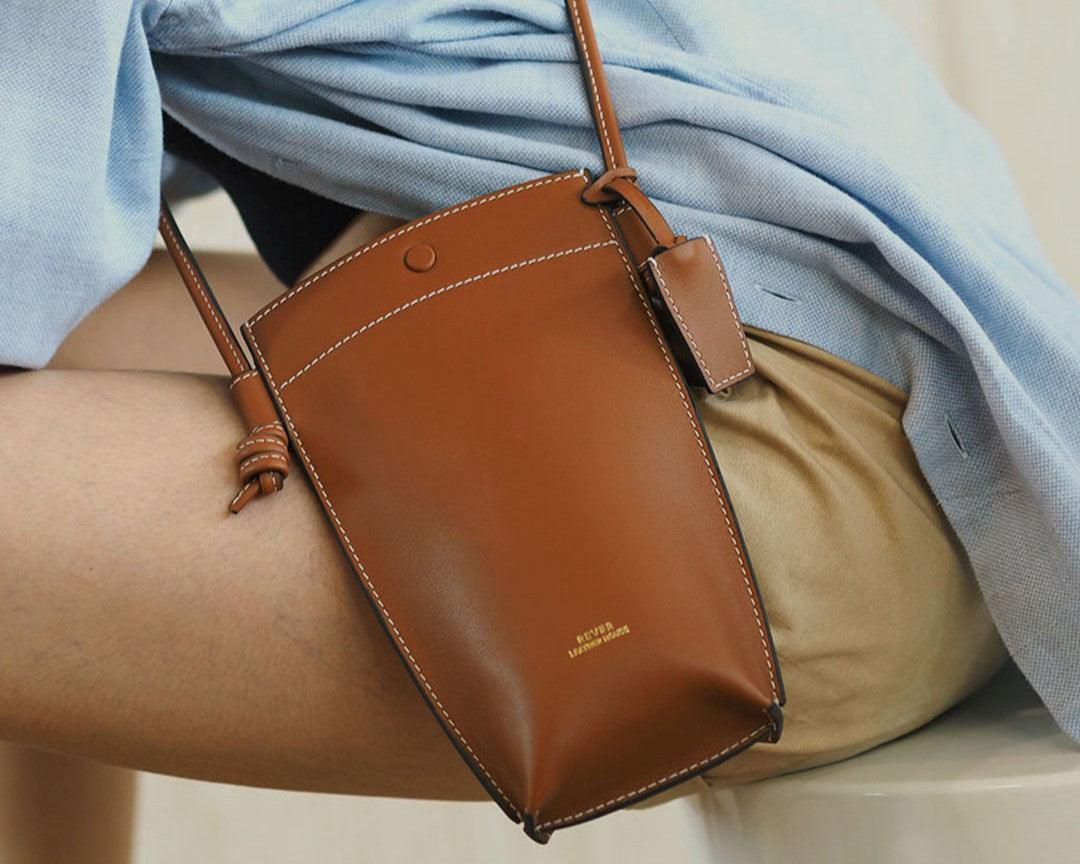 The Rubin Phone Bag: Your Ultimate Personalized Small Bag for Weekend Adventures
Are you in search of the perfect small bag that combines functionality, style, and personalization? Look no further than the Rubin Phone Bag! This innovative accessory is designed to cater to your weekend adventures while adding a touch of individuality. In this blog post, we'll delve into the remarkable features of the Rubin Phone Bag, highlighting its versatility, practicality, and customizable options that make it the ultimate choice for those seeking a personalized weekend bag.
Introducing the Rubin Phone Bag: Your Stylish Companion
The Rubin Phone Bag is a small bag crafted with meticulous attention to detail, aimed at providing a seamless blend of fashion and functionality. Its compact design is perfect for individuals who prefer a lightweight and portable solution for their essentials during weekend getaways. What sets the Rubin Phone Bag apart is its ability to be personalized, allowing you to customize it to reflect your unique style and preferences.
Personalization: Unleashing Your Style
In today's fashion world, personalization plays a crucial role in expressing individuality. The Rubin Phone Bag offers various customization options, including color choices, materials, and even monogramming. By personalizing your Rubin Phone Bag, you transform it into a one-of-a-kind accessory that truly reflects your personality and sets it apart from generic bags.
Practicality Meets Convenience: The Perfect Small Bag
The Rubin Phone Bag strikes the perfect balance between practicality and convenience. Its intelligently designed compartments provide ample storage space for your essentials. With a dedicated phone pocket, card slots, and additional compartments for keys and other small items, you can stay organized on your weekend adventures. The compact size of the Rubin Phone Bag allows you to carry just what you need, reducing clutter and ensuring effortless organization.
Versatility for Every Occasion
One of the key advantages of the Rubin Phone Bag is its versatility. It seamlessly transitions from a weekend bag to an everyday accessory. The adjustable strap allows you to wear it as a crossbody bag for a hands-free experience or remove the strap for a stylish clutch option. No matter the occasion, the Rubin Phone Bag effortlessly complements various outfits, from casual outings to evening events.
Testimonials and Customer Experiences
Don't just take our word for it! Satisfied customers have shared their positive experiences with the Rubin Phone Bag. They highlight its durability, functionality, and how the personalization option added a unique touch to their accessory. Seeing the Rubin Phone Bag in action through customer photos further reinforces the appeal and desirability of this remarkable small bag.
Conclusion
Elevate your weekend adventures with the Rubin Phone Bag, the ultimate personalized small bag designed to cater to your needs while reflecting your individual style. With its practicality, customizable options, and versatile design, the Rubin Phone Bag offers the perfect blend of fashion and functionality. Embrace the joy of a personalized accessory and make a statement wherever you go. Upgrade your weekend bag today and unlock the potential of the Rubin Phone Bag!