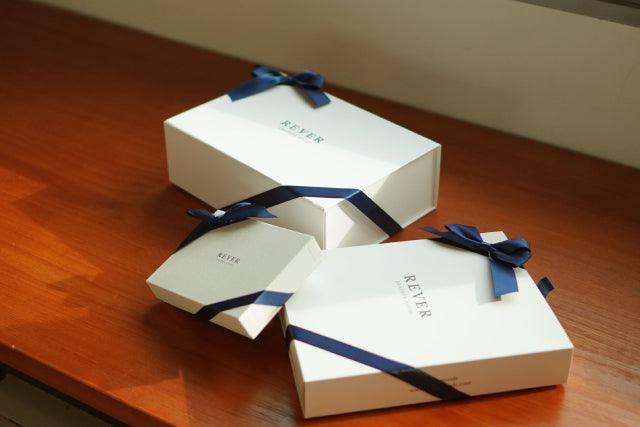 4 Elegant Gifts To Get Your Partner This Valentine's Day
Every day is the right day to show your love, but Valentine's Day allows you to shower your partner with extra love. Regardless of your partner's love language, thoughtful gifts are a great way to show appreciation and love. Here are some Valentine's Day gift ideas for him and her.
For men
Timeless and classic | Stater Bifold Coin Wallet
The classic bifold wallet is the perfect gift for boyfriends and husbands. The Stater Bifold Coin wallet fits five cards, S$100 notes and receipts, highly versatile and functional. The wallet is made from semi-aniline goat leather sourced from Italy, giving it unique natural grains. The natural veining and natural shades are highly sought after by leather connoisseurs as they are signs of quality leather. The handcrafted wallet is long-lasting and sturdy, suitable for the man in your life.
For both men and women
Sleek and modern | Ralph Compact Wallet
The Ralph Compact Wallet is sleek and minimalist, perfect for men or women who prefer a more streamlined wallet. This wallet can hold up to eight cards and fit S$50 notes. This wallet is also made with fine Italian full-grain leather, including the wallet's linings and compartments. The leather used to craft this wallet has been treated with minimal alterations, making it soft yet sturdy. This unisex wallet makes a versatile gift that can be given to men, women or even matching wallets.
For women
Versatile and chic | Huns Saddle Bag
The Huns Saddle Bag is a lightweight crossbody bag with a classic silhouette. This elegant leather bag fits your necessities, with a small zipped compartment for essential cards. With five timeless colours, the Huns Saddle Bag is made from high-quality German leather, giving the bag a hardy surface that is scratch-resistant. This crossbody sling bag is an elegant gift for your girlfriend or wife; the perfect size for any occasion– including a Valentine's Day date.
Elegant for on-the-go | Rubin Phone Bag
The Rubin Phone bag is a stylish sling bag for your phone and essentials– suitable for any lady on the go. The crossbody bag carries everything you need– phones, keys, and other small essentials– without the bulk or weight. Made from Italian calf leather, the bag has a buttery, supple touch that pairs beautifully with any style.
Conclusion
High-quality gifts that last can act as a symbol of your ever-lasting love towards your partner. Customised gifts can add a personal touch to these gifts, and you can even personalise them with your couple's initials or even a special date. When selecting gifts for your special someone, get them packaged in our signature Rever gift box. At Rever, we bring you personalised leather gifts in Singapore, with leather sourced from renowned European tanneries. Our quality leather goods are handcrafted and specially designed to last. Gift with love, gift with Rever.